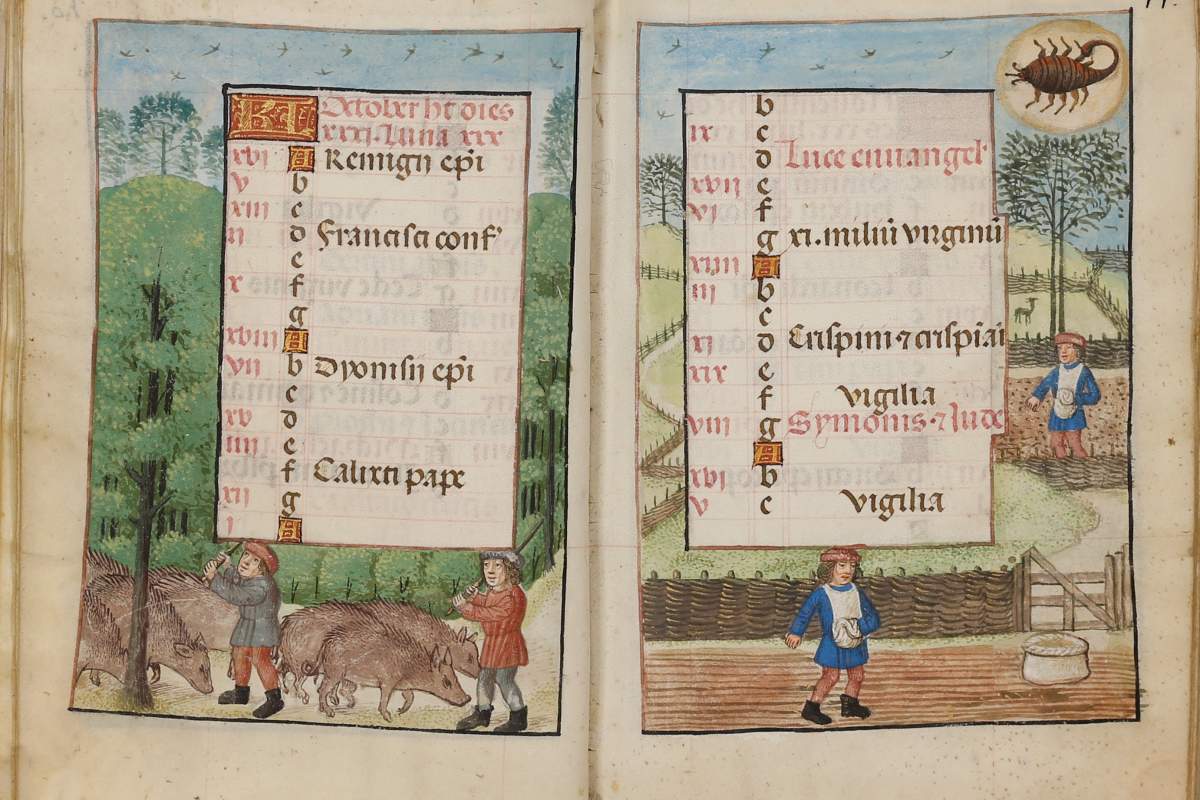 Coming to Frieze Masters this October are some new acquisitions, an exciting opportunity for art lovers and bibliophiles alike to enjoy the gems of European book art. Included are several new Books of Hours, exhibiting stunning miniatures and artistic mastery from renowned Medieval artists.
If you can't make it to Frieze Masters this year, make sure to book your tickets for the Online Viewing Room, where we will be exhibition 10 marvellous artworks, also to be shown at the physical fair
Shown above, the Arenberg Hours features an extensively decorated 24-page calendar and 16 full-page minatures in full borders, mostly filled with naturalistic representations of flowers. This image, the October entry, is a fantastic showcase of a seasonal activity. In the border of the calendar entry, two swineherds feed their hungry pigs, giving them acorns from the oak grove surrounding. Opposite, two farmers sow grain, looking forward to their future crop. The Zodiac symbol of the Scorpio can be seen in the right hand top corner, and birds fly across the top of the central calendar.
The Arenberg Hours, in Latin, manuscript on vellum, illuminated by the Master of Jannecke Bollengier, Southern Netherlands, Bruges, c. 1500
BOOK TICKETS FOR FRIEZE MASTERS HERE
MORE INFORMATION: ONLINE VIEWING ROOM