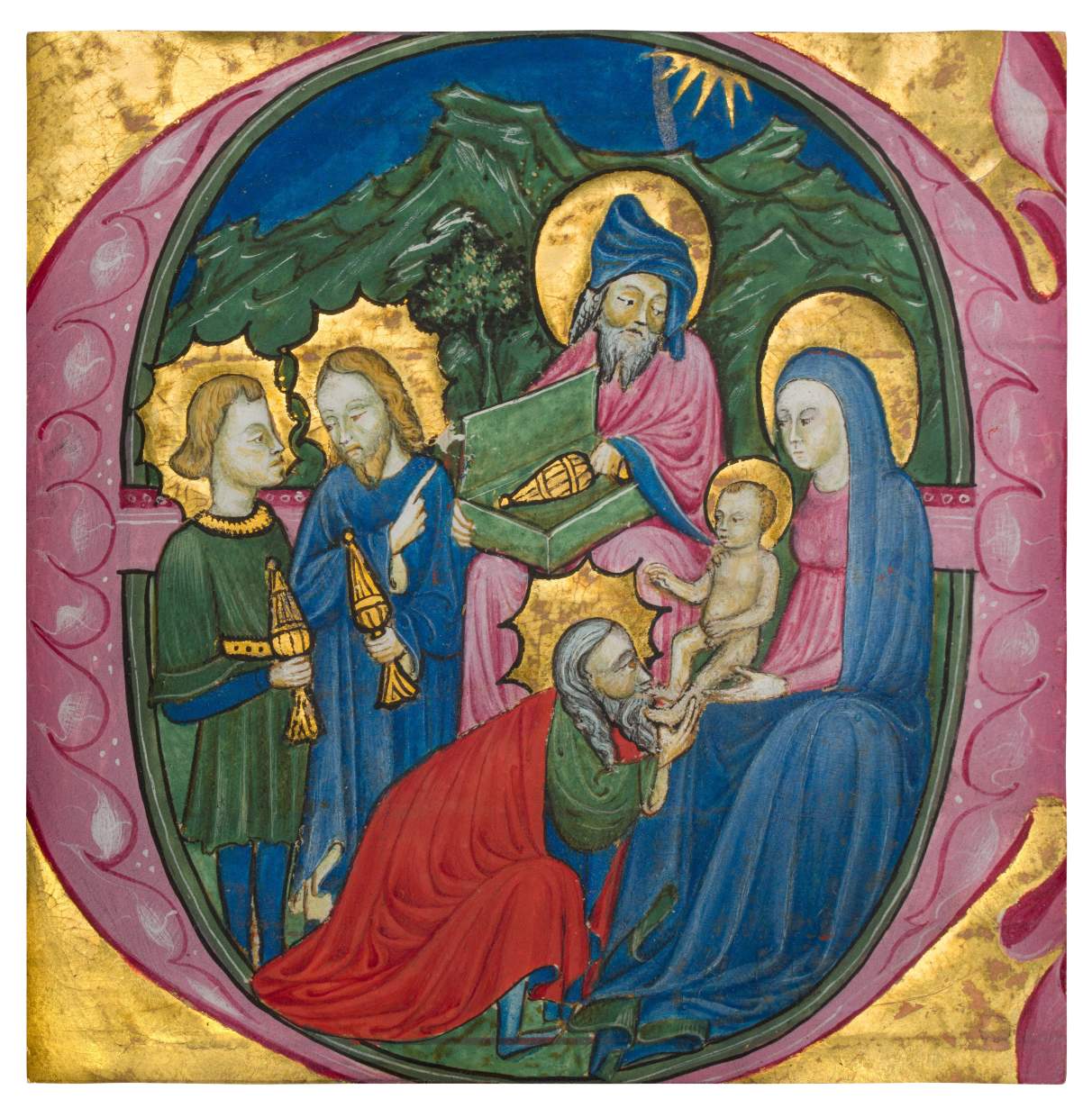 Close
1
/
1

Stunning and Unusual – Adoration of the Magi
Circle of the Master of the Vitae Imperatorum
,
Northern Italy, Lombardy
,
c. 1430-1440
This outstanding, beautifully executed miniature is a cutting from a page of a large Choirbook. The style is clearly Lombard and recalls artists working in the environment of the Master of the 'Vitae Imperatorum'.
This work is now sold.
%3Cdiv%20class%3D%22artist%22%3E%3Cspan%20class%3D%22artist%22%3E%3Cstrong%3ECircle%20of%20the%20Master%20of%20the%20Vitae%20Imperatorum%3C%2Fstrong%3E%3C%2Fspan%3E%3C%2Fdiv%3E%0D%3Cdiv%20class%3D%22title%22%3E%3Cem%3EStunning%20and%20Unusual%20%E2%80%93%20Adoration%20of%20the%20Magi%3C%2Fem%3E%2C%20c.%201430-1440%3C%2Fdiv%3E%0D%3Cdiv%20class%3D%22medium%22%3EMiniature.%20Tempera%20and%20gold%20on%20vellum.%3C%2Fdiv%3E%0D%3Cdiv%20class%3D%22dimensions%22%3EInitial%3A%20c.120%20x%20120%20mm.%3C%2Fdiv%3E
Beautifully executed miniature from Lombardy
Overview
This work is now sold.
The magnificent initial E likely introduces the text: "Ecce advenit dominator dominus …", (Behold the Lord the Ruler is come) – the introit for the feast of the Epiphany in a Gradual.
This miniature showcases an example of the International Gothic style practised in northern Italian ducal courts in the first half of the 15th century. The parent manuscript may have been made in Milan or nearby. The style is remotely related to that of the Master of the Vitae Imperatorum, a talented artist active in Lombardy, most likely as an apprentice and later assistant to Michelino da Besozzo at the Visconti court.
Although in our leaf all the protagonists are shown as full-length figures, the scene appears as if it were observed from an intimate distance – almost as if the beholder was invited to participate. This effect is partly achieved by placing the figures in front of the letter E's middle bar.
There is no usual stable, and it seems as if the group and the beholder were together in a room. Through a window-like opening offered by the E's upper half, one encounters a dark green, mountainous landscape under a sombre blue sky, with the star of Bethlehem shining like the sun. The star's light is reflected by the figures' burnished gold nimbi. However, while the holy family's halos are round, those of the three Magi are star-shaped – a very unusual feature.
Read about this item in our blogpost Top Ten Works to Acquire for Beginning Collectors.
Back to list