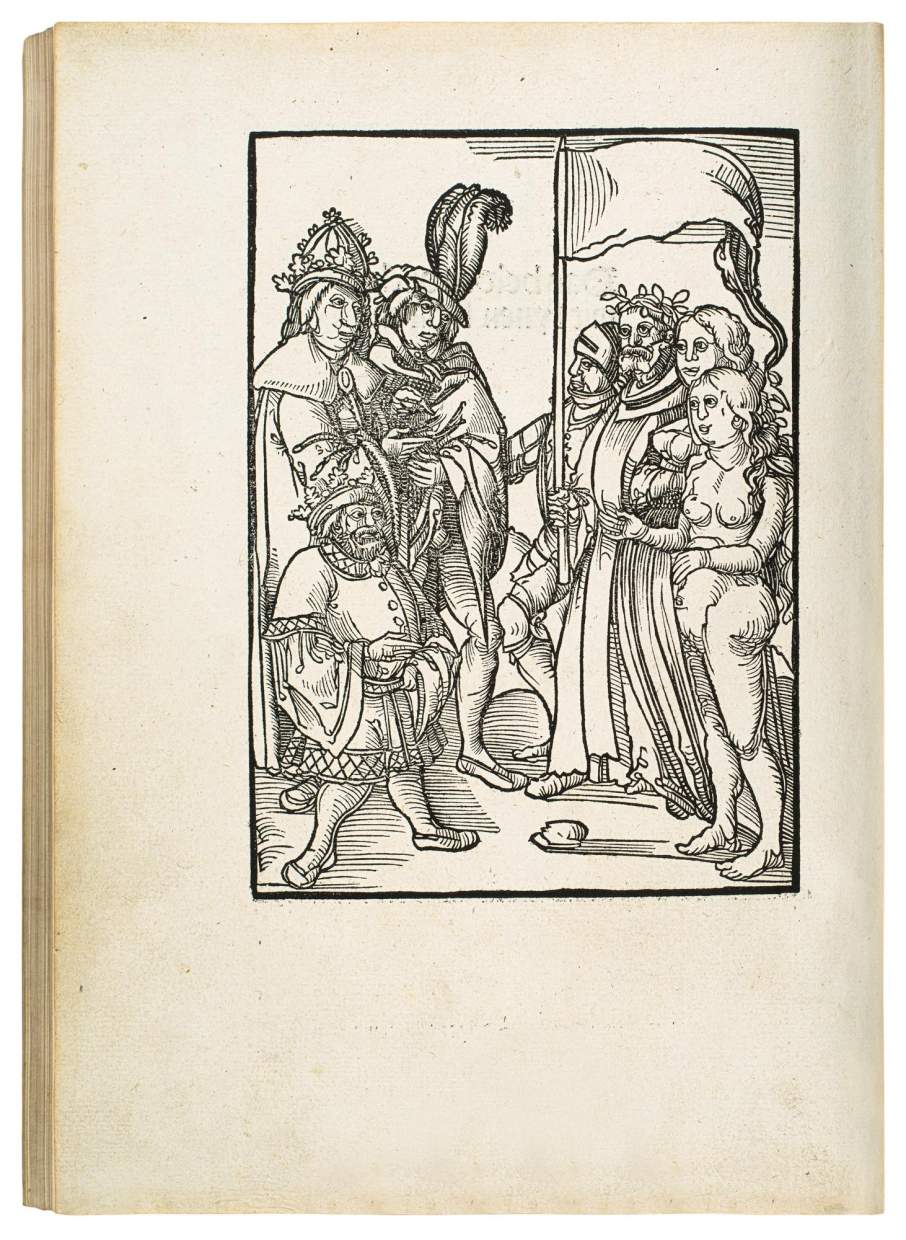 Close
1
/
5





The Heldenbuch: A German Epic
Hagenau
,
Heinrich Gran for Johann Knobloch the Elder at Strasbourg
,
1509
This fascinating early printed book, the third edition of 'Das helden buch mit synen figuren' is illustrated with 229 woodcuts showing the exploits of the heroes of the epos. The kings and noble ladies are all depicted in German Renaissance costume, and the pages are decorated with dragons and monsters as well as narrative scenes.
32'000,- CHF (Not including VAT)
%3Cdiv%20class%3D%22title%22%3E%3Cem%3EThe%20Heldenbuch%3A%20A%20German%20Epic%20%3C/em%3E%2C%201509%3C/div%3E%0D%3Cdiv%20class%3D%22medium%22%3EPrinted%20on%20paper.%20%3C/div%3E%0D%3Cdiv%20class%3D%22dimensions%22%3E276%20x%20192%20mm.%20With%20one%20full-page%20woodcut%20frontispiece%20and%20228%20smaller%20woodcut%20illustrations%3C/div%3E
A decorated Book of Heroes
Overview
The Heldenbuch (Book of Heroes) is a collection of Middle High German epic poetry from the second half of the 13th century, with some of the stories connected to the Nibelungenlied. The individual romances deal with the heroes of the Germanic tribes during the Migration Period: Ortnit, Hugdietrich and Wolfdietrich. King Ortnit of Lombardy falls madly in love with Sidrat, daughter of the heathen king Machorell of Muntebur. He gains the lady by abducting her from her father's castle. The outraged Machorell sends two giant dragon eggs
to Ortnit's kingdom and the lindworms that hatch cause misery and disaster throughout the country.
The 229 woodcuts, printed from 143 blocks (Kristeller 1888, no. 363), help tell the engaging stories. The iconography is based on earlier editions of the Heldenbuch. In addition to woodcut copies, here printed for the first time, Gran also used numerous woodblocks taken over from the Strasbourg workshops of Bartholomäus Kistler and Matthias Hupfuff.
Back to list