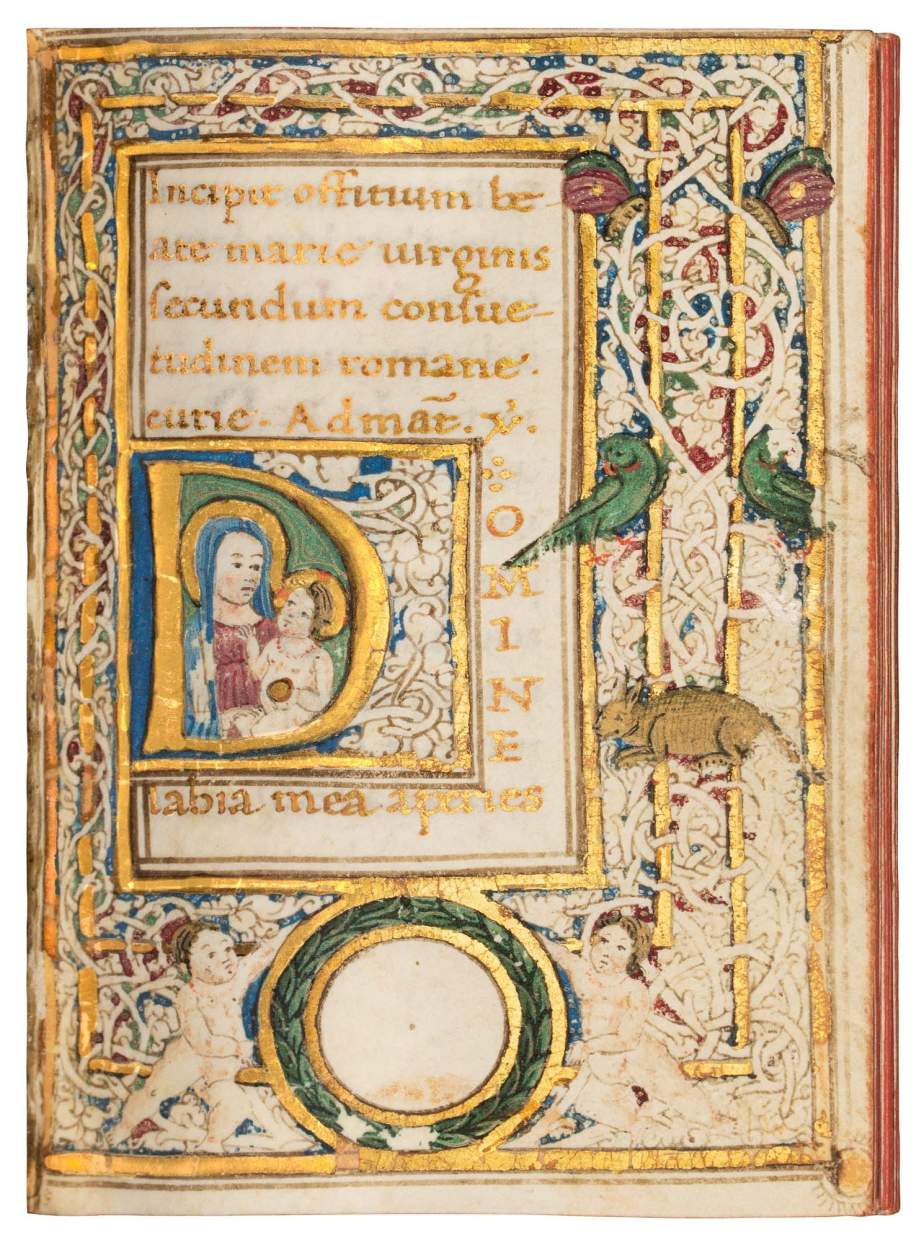 Close
1
/
9









A Charming Discovery: Florentine Book of Hours
Florence, Italy
,
c. 1475-1490
More than 120 striking, large, decorated initials, in white-vine-stem ornamentation (bianchi girari), executed in gold, green, and dark blue. 7 historiated initials in full borders with white-vine-stem decoration, including animals, putti, and medallions.
%3Cdiv%20class%3D%22title%22%3E%3Cem%3EA%20Charming%20Discovery%3A%20Florentine%20Book%20of%20Hours%3C/em%3E%2C%20c.%201475-1490%3C/div%3E%0D%3Cdiv%20class%3D%22medium%22%3EIlluminated%20manuscript%20on%20vellum%20written%20in%20Latin%3C/div%3E%0D%3Cdiv%20class%3D%22dimensions%22%3E79%20x%2054%20mm%3C/div%3E%3Cdiv%20class%3D%22price%22%3ESold%3C/div%3E
A tiny travel prayerbook of unusual design
Overview
This work is now sold.
Decorated with luxurious white-vine-stem ornamentation and seven unusual historiated initials in full borders, this small volume is light and manageable. Its size suggests that it was intended as a travel prayer book for its owner, possibly a learned member of the Dominican order. Another notable aspect of this newly-discovered Book of Hours is its design and layout, both so unconventional for a devotional manuscript that one is tempted to surmise that the scribe and illuminator were usually engaged in the production of literary and humanistic works.
Back to list