During Art Basel Week - a Private Glimpse at our Collection
Complementing Art Basel 2021, Dr Jörn Günther Rare Books will open its doors for a public exhibition. Showcasing a selection of the finest Medieval and Renaissance books, we are excited to see you this September.
Particular highlights include a wonderful Swiss book, Conrad Pfettisheim's chronicle recounting the story of local legend, Peter Hagenbach. Not only is this a first edition with 8 full-page woodcuts, but it also features illustrations and descriptions of Burgundian battles, and the attempt by Charles the Bold to conquer the area.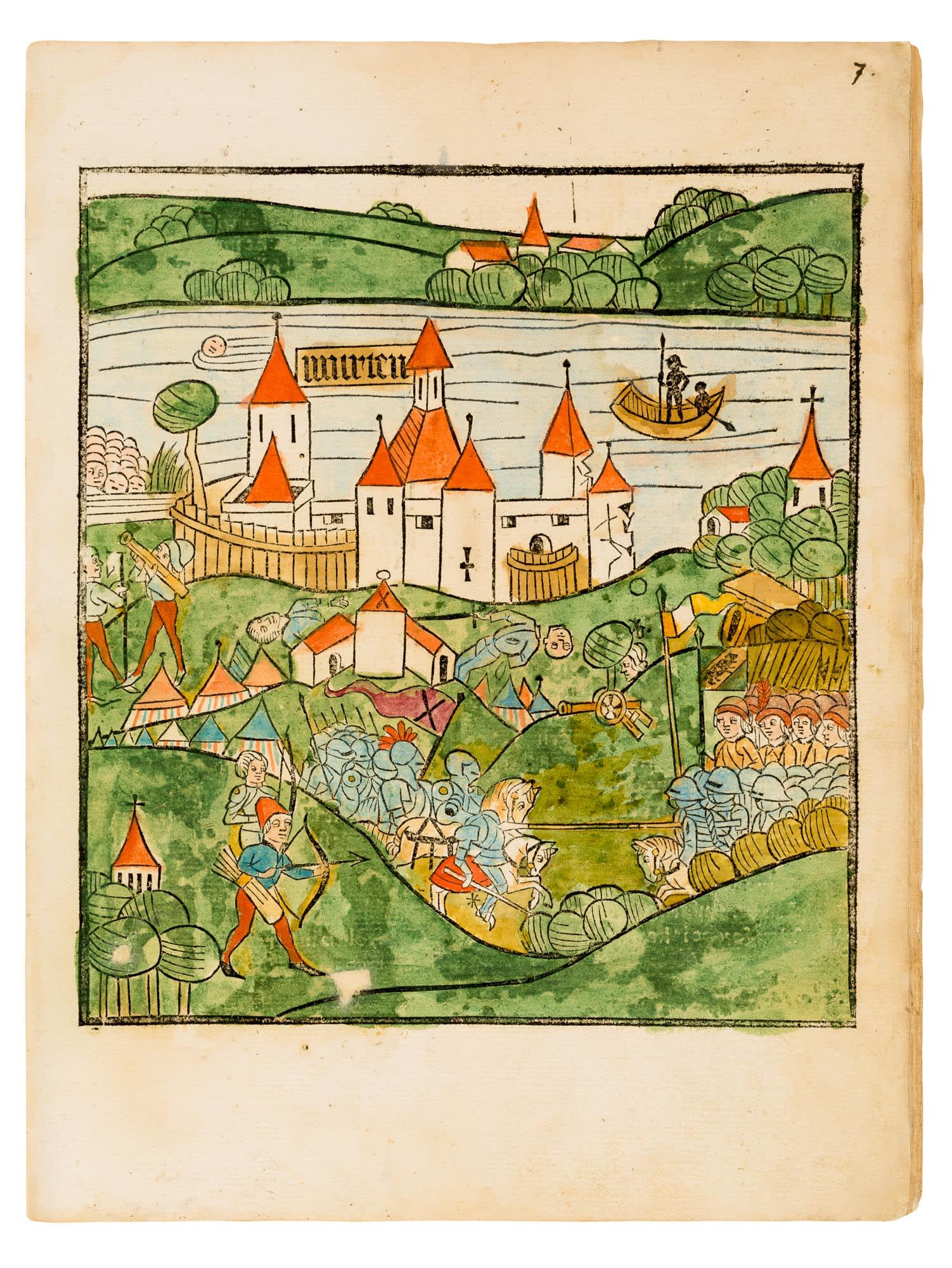 As well as this fantastic artwork of regional Swiss history, we have a stunning Book of Hours to exhibit - as featured above. This is not to be missed, so do come by the Antiquariat if you are in Basel for the Art Week!