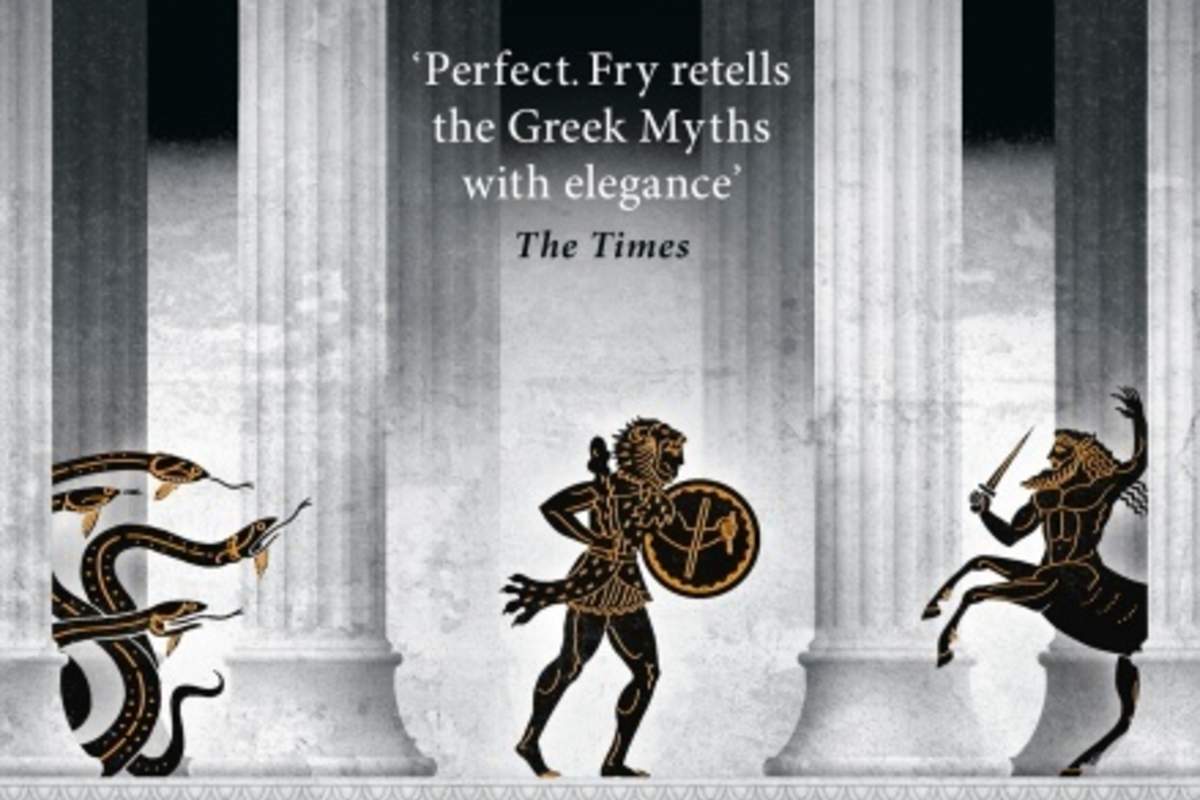 As a follow-up to his bestselling Mythos, Stephen Fry brilliantly retells the tales of Greek heroes in his new book, Heroes. Mortals and Monsters. Quests and Adventures. This time – and with the Gods still very much around, Fry enters the Age of Heroes. But in the male dominated world of heroes, heroines are not far away. The heroic stories of Antiquity – just think of the adventures of Jason, Theseus, Aeneas – became all-time bestsellers that have since become the subject of the most elegant manuscripts, tragic operas, romantic paintings and now, Stephen Fry's popular books.
The Roman author Ovid (c. 25-16 BC) wrote a series of fictional epistolary poems, titled Heroides (= Heroines), from the perspectives of famous heroines of Antiquity. In these letters, the women pour their hearts out to their heroic lovers – who sadly had abandoned them. With this work Ovid created a new genre of texts that greatly contributed to the fascination with these heroines throughout the ages, drawing new audiences everywhere, amongst others at the royal court of France.
A fine manuscript of Ovid's Heroides, in the French translation by Octovien de Saint-Gelais, was made for Anne of Brittany, queen of France, likely shortly before 1497 (see Spotlight Lost Love, but Love not Lost). The legendary heroines depicted in this marvellous illuminated manuscript are queens and noblewomen from Greek mythology, overwhelmed by sadness and grief when their heroes leave them behind. If only, they had known that the Gods had summoned their heroes to move on, to continue their quests and to fulfil their duties! Instead, the ladies wrote letters to seek explanation.

Fry describes it as follows: When the Argonauts arrive at Lemnos, 'Jason entirely smitten by the beauty of Hypsipyle willingly assents... to stay ... long enough for the queen to bear Jason twin sons, Euneus and Thoas'. 'Another year passed. Then one day Heracles... paid Jason a visit. 'We're supposed to be searching for a Golden Fleece,'.... 'Yes,' said Jason. 'Yes. You're right'. The goodbyes were fraught ... He and the Argonauts managed to extricate themselves and Lemnos was barely out of sight before Jason was thinking only of what lay ahead. Hypsipyle and their twin sons vanished from his mind as quickly as they vanished from view. (Fry, Heroes, pp. 210-211).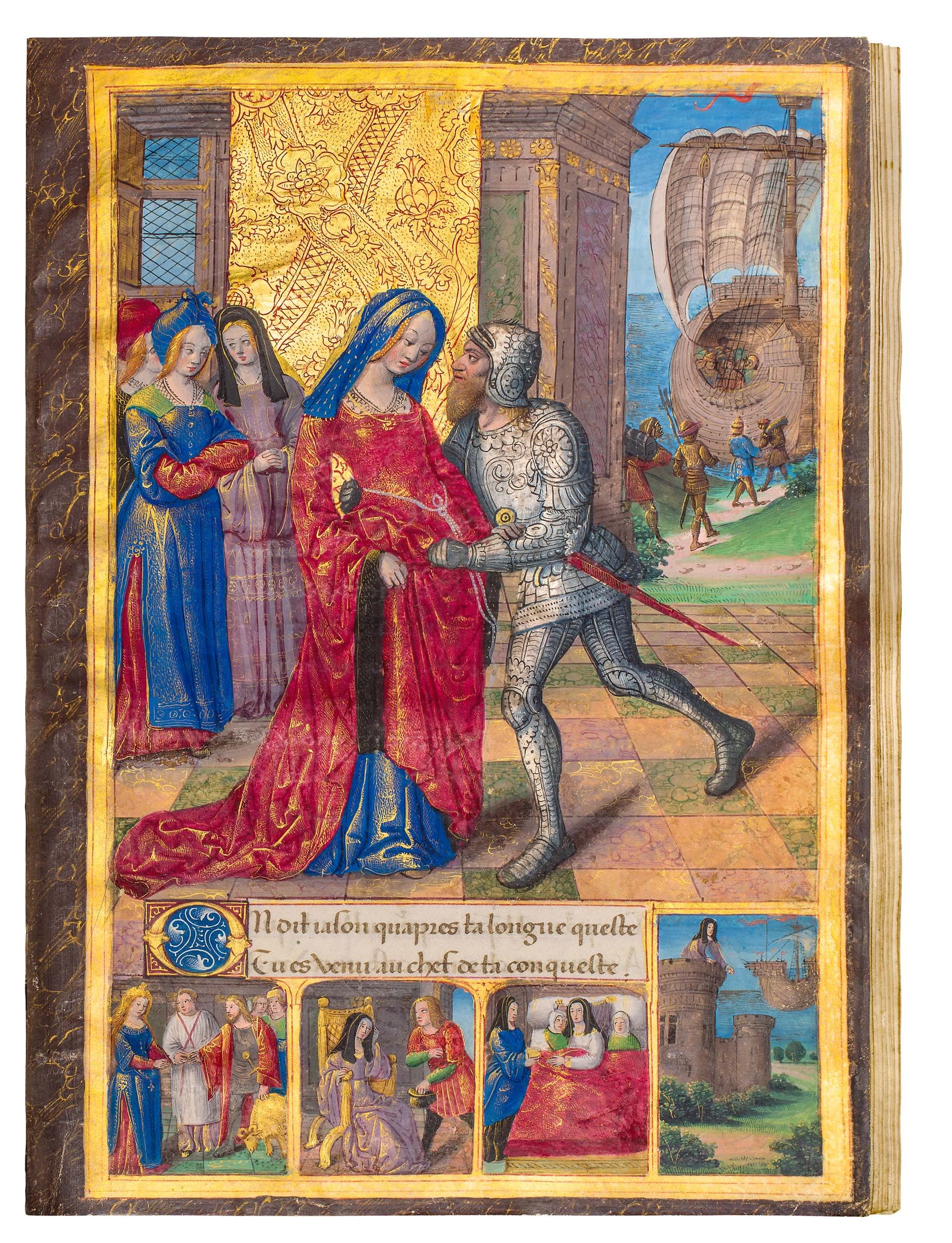 It is needless to say that authors and painters take their liberties with texts and images. In the manuscript made for Anne of Brittany, the succession of events is presented differently: we see Jason in his silver armour saying farewell to the pregnant Hypsipyle. He wraps one arm around her waist while the other rests on the unborn offspring. Three anxious ladies-in-waiting are watching the scene, while men with provisions aboard a ship are ready to sail. Small scenes below refer to the content of the letter that Hypsipyle will write to Jason: recounting how they were married (Jason holds the Golden Fleece!), how a messenger told her Jason was alive, how she gave birth to the twins, and how she watches the sea from her tower in anticipation of his return.
'Vanished from his mind' and 'waiting in anticipation' – the trailer for Heroes says that Fry's book 'shows mortals at their worst and at their best'. Nevertheless, these timeless stories inspired our illuminator to the most wonderful work of art.
More on heroes and heroines in the second instalment of this blog post.
Also see our Spotlight on the Heroides, and part 1 and part 2 of our blog series on Mythos.