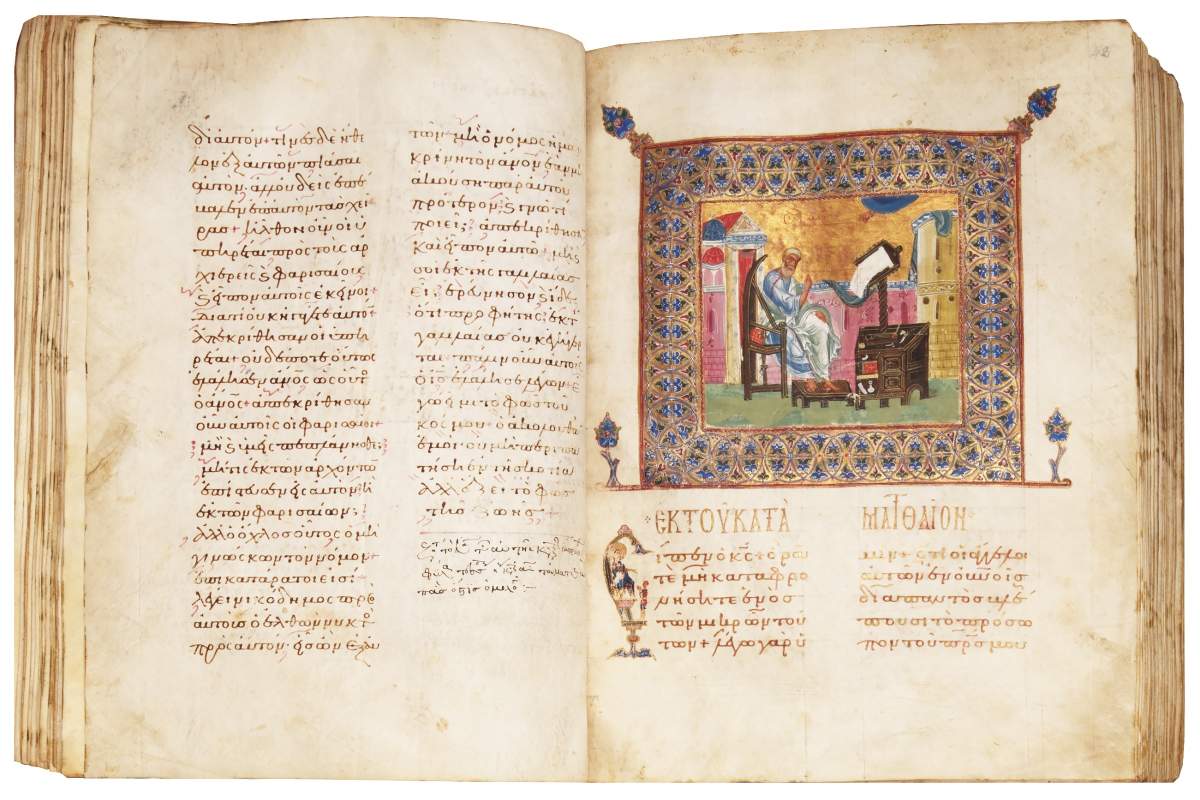 In a new article by My Modern Met, Madeleine Muzdakis explains the origins and undeniable mastery behind manuscripts and their art, featuring two manuscripts sold by Dr Jörn Günther Rare Books.
The Flower Model Book, a collection of painted plants on vellum, illuminated by the Master of Claude de France (France, Tours, c. 1520) is a particularly ornate Herbal. It was carried through the ages in almost mint condition, and is a rare example of its kind. Featured also by the blog is the fantastic Jaharis Byzantine Lectionary, illuminated manuscript on vellum (Byzantinum, Constinople, c. 1100) which demonstrates the immense history and cultural significance of these works.
Visit My Modern Met to read the article: Shining a Light on the Beautiful Illuminated Manuscripts of the Medieval Period.