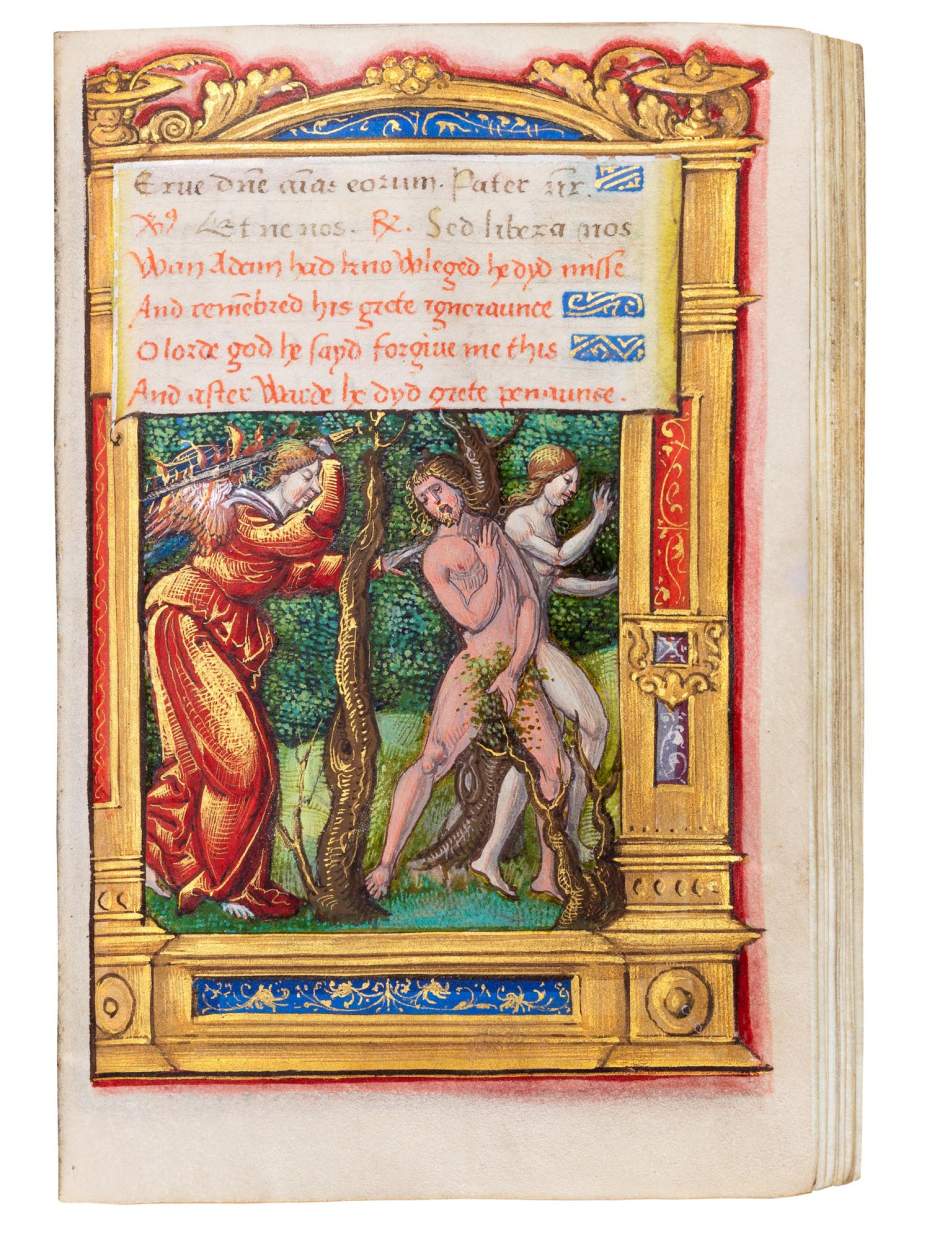 Close
1
/
12












Lavishly Illustrated Book of Hours for an English Patron
Master of François de Rohan
,
France, Paris
,
1532
With its sixty-three miniatures this is an unusually rich and resourceful manuscript by the Master of François de Rohan, who was a well-regarded artist at the court of King François.
Price on request.
%3Cdiv%20class%3D%22artist%22%3E%3Cspan%20class%3D%22artist%22%3E%3Cstrong%3EMaster%20of%20Fran%C3%A7ois%20de%20Rohan%3C%2Fstrong%3E%3C%2Fspan%3E%3C%2Fdiv%3E%0D%3Cdiv%20class%3D%22title%22%3E%3Cem%3ELavishly%20Illustrated%20Book%20of%20Hours%20for%20an%20English%20Patron%3C%2Fem%3E%2C%201532%3C%2Fdiv%3E%0D%3Cdiv%20class%3D%22medium%22%3EBook%20of%20Hours%20for%20the%20use%20of%20Sarum%2C%20illuminated%20manuscript%20in%20Latin%20and%20English%20on%20vellum.%3C%2Fdiv%3E%0D%3Cdiv%20class%3D%22dimensions%22%3E110%20x%2075%20mm.%20-%20159%20leaves%2C%20according%20to%20pencil%20foliation%3A%203-160%20lacking%20two%20prefatory%20leaves%2C%20otherwise%20seemingly%20complete.%20With%2063%20large%20miniatures%20in%20full%20Renaissance%20architectural%20frames.%3C%2Fdiv%3E
Virtuosity, opulence, and vivacity in 63 miniatures
Overview
Our manuscript was certainly made for the English market, indicated by the liturgical use of Salisbury (Sarum), the British Saints in the suffrages, and the English rhymes accompanying the miniatures. It can be assumed that a copiously illustrated manuscript like the one at hand, made by an esteemed court painter, was meant for a high-ranking member of the English nobility, perhaps for a person temporarily staying at the royal court in Paris.
Most miniatures can unequivocally be identified as the work of an illuminator called the Master of François de Rohan, a highly respected illuminator at the court of François I, whose style is visibly influenced by the art of Germany or even Germanic Switzerland.
Back to list