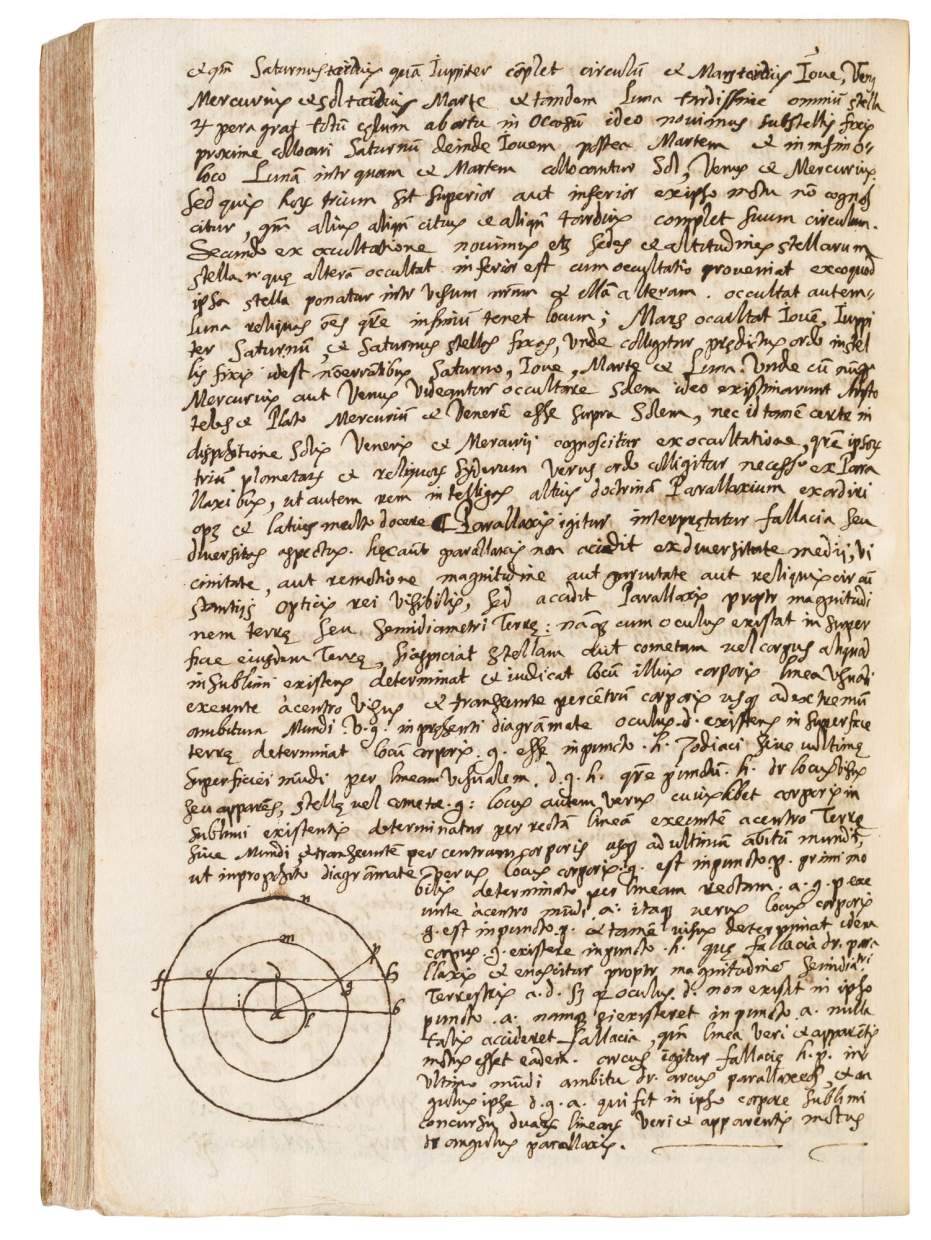 Close
1
/
8








Compilation of Important Scientific Treatises
Only fourteen manuscripts containing works attributed to Pérez de Mesa are known to survive in Spain, all of which are in public collections. This is a previously unknown addition to his corpus.
CHF 46'000,- (VAT not included)
%3Cdiv%20class%3D%22title%22%3E%3Cem%3ECompilation%20of%20Important%20Scientific%20Treatises%3C/em%3E%2C%20c.%201590-1595%3C/div%3E%0D%3Cdiv%20class%3D%22medium%22%3EIllustrated%20manuscript%20in%20Latin%20on%20paper%3C/div%3E%0D%3Cdiv%20class%3D%22dimensions%22%3E214%20x%20154%20mm%2C%20319%20leaves%2C%20nearly%20300%20scientific%20diagrams%20and%20tables%20throughout.%3C/div%3E
The majority of Pérez de Mesa's treatises remain unpublished, preserved solely in manuscript form
Overview
Diego Pérez de Mesa (1563-c.1633), native of Ronda in the province of Málaga, was professor of mathematics and natural sciences at the University Complutense and the University of Seville. This 16th-century polymath is generally considered a major intellectual force in the context of Renaissance humanist circles in Spain and Italy and was highly respected by his peers.
In this volume are combined seven separate treatises on such varied subjects as cosmography, navigation, and horology. In discussing circumnavigation, de Mesa mentions the Tropics, the Arctic and Antarctic, Europe, Asia, Africa, and the New World, as well as the construction of sundials. This volume is highly decorated with scientific diagrams and computational tables: it provides a fascinating look into the research of this eminent Spanish humanist.
Back to list