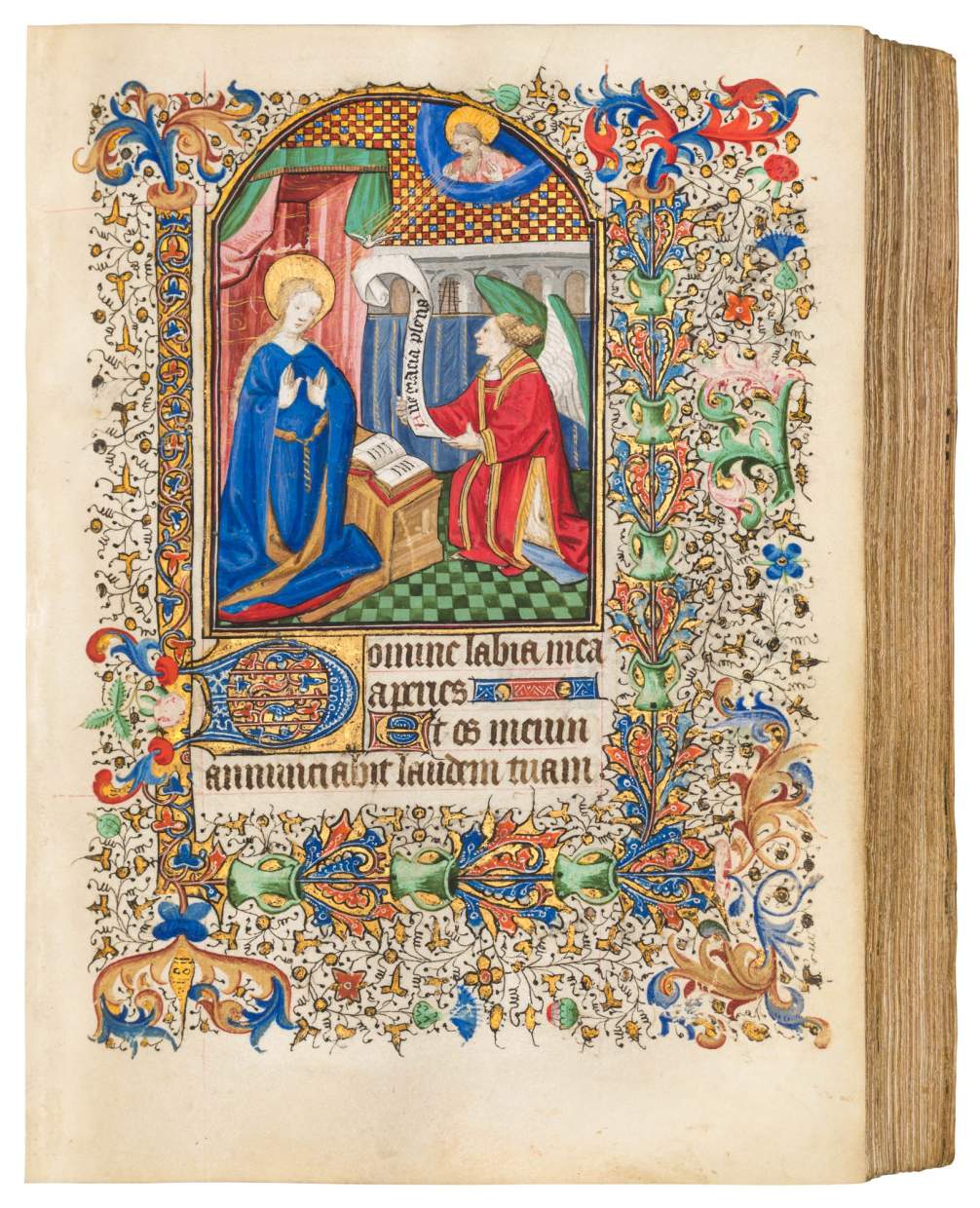 Close
1
/
1

Tantalising Book of Hours from the Eminent Dunois Master
Dunois Master
,
France, Paris
,
c. 1430
Gorgeous manuscript by Dunois Master, the brilliant successor and likely the son of the Bedford Master. The Book of Hours presents 12 large arch-topped miniatures with a detailed range of flowers and fruits decorating the borders.
€ 380'000.00 (VAT not included)
%3Cdiv%20class%3D%22artist%22%3E%3Cspan%20class%3D%22artist%22%3E%3Cstrong%3EDunois%20Master%3C/strong%3E%3C/span%3E%3C/div%3E%0D%3Cdiv%20class%3D%22title%22%3E%3Cem%3ETantalising%20Book%20of%20Hours%20from%20the%20Eminent%20Dunois%20Master%3C/em%3E%2C%20c.%201430%3C/div%3E%0D%3Cdiv%20class%3D%22medium%22%3EManuscript%20in%20Latin%20on%20vellum%3C/div%3E%0D%3Cdiv%20class%3D%22dimensions%22%3E194%20x%20135%20mm.%20180%20leaves.%20Written%20space%3A%2098%20x%2065%20mm.%3C/div%3E
A wonderful artwork by the Dunois Master
Overview
This beautiful Book of Hours is dexterously illuminated by the Dunois Master, a striking talent who owes his sobriquet to Jean de Dunois, the illegitimate, but very influential, son of Louis I, Duke of Orléans, for whom the artist produced an elegant Book of Hours kept today in the British Library.
The Dunois Master ran the principal workshop for aristocratic manuscripts in Paris in the 1430s and 1440s, involving several other prestigious artists.
Every page of the manuscript is adorned with a panel border with sprays of orange and blue acanthus and hairline tendrils with gold trefoil terminals, and flowerheads in blue, orange, red, and green.
Back to list