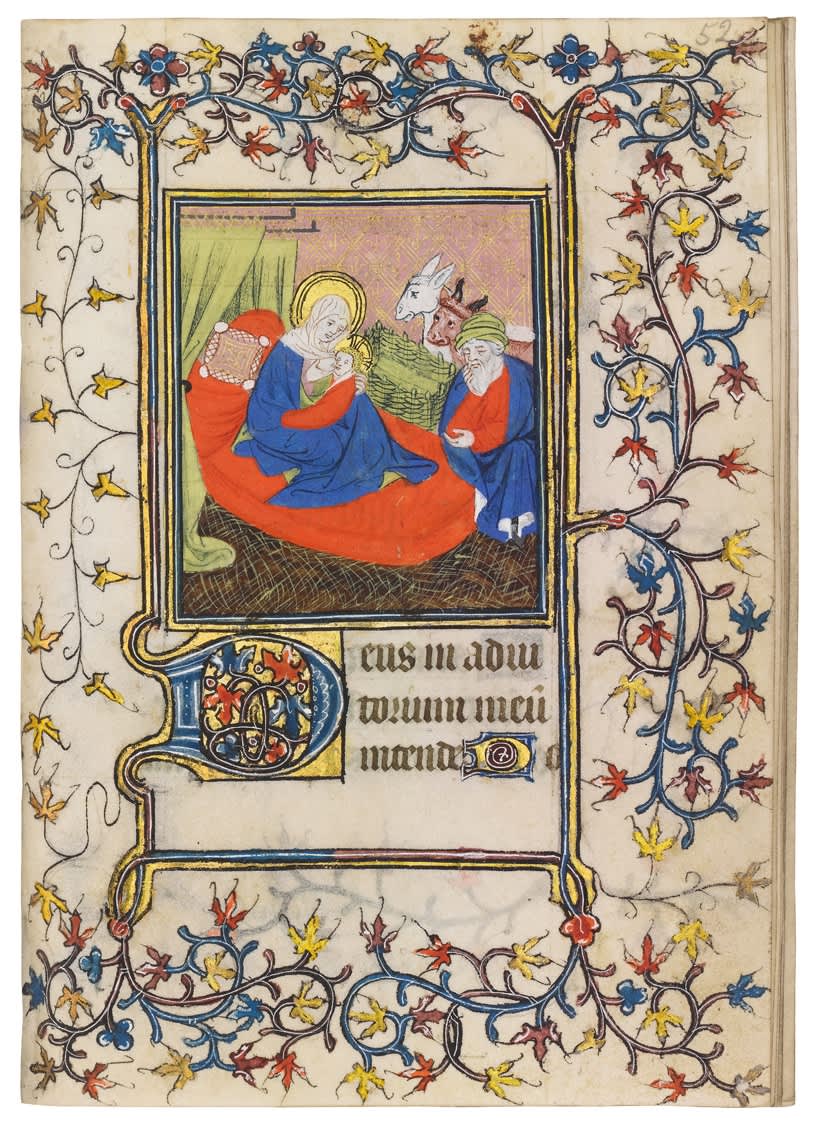 Close
1
/
4




Elaborate Book of Hours with Vivid, Unusual Miniatures
Master of the Troyes Hours
,
France, Troyes
,
c. 1410
Refined work by the Master of the Troyes Hours. With 12 (of 14) almost full-page miniatures. Also with initials in various sizes in purple or blue on burnished gold.
€ 195'000.00 (VAT not included)
%3Cdiv%20class%3D%22artist%22%3E%3Cspan%20class%3D%22artist%22%3E%3Cstrong%3EMaster%20of%20the%20Troyes%20Hours%3C/strong%3E%3C/span%3E%3C/div%3E%0D%3Cdiv%20class%3D%22title%22%3E%3Cem%3EElaborate%20Book%20of%20Hours%20with%20Vivid%2C%20Unusual%20Miniatures%3C/em%3E%2C%20c.%201410%3C/div%3E%0D%3Cdiv%20class%3D%22medium%22%3EIlluminated%20manuscript%20in%20Latin%20and%20French%20on%20vellum%3C/div%3E%0D%3Cdiv%20class%3D%22dimensions%22%3E145%20x%20100%20mm%2C%20182%20%28of%20184%3F%29%20leaves%3C/div%3E
A well-preserved early work by a highly-esteemed Master
Overview
The artist of this beautiful Book of Hours, the esteemed Master of the Troyes Hours, was in the service of the bibliophile Bishop Étienne de Givry, for whom he executed a number of liturgical books. The present manuscript was made for an unknown male recipient, whose name may have been Jean and who may have been attached to the Church of St. Mary Magdalene in Troyes.
The decoration in this Book of Hours shows the artist (named after a Book of Hours for the Troyes family) has a confident feeling for space and composition. The combination of bright hues with pale creates depth, and his supple, sinuous figures wear flowing draperies, a typical representation of the international Gothic style.
Back to list