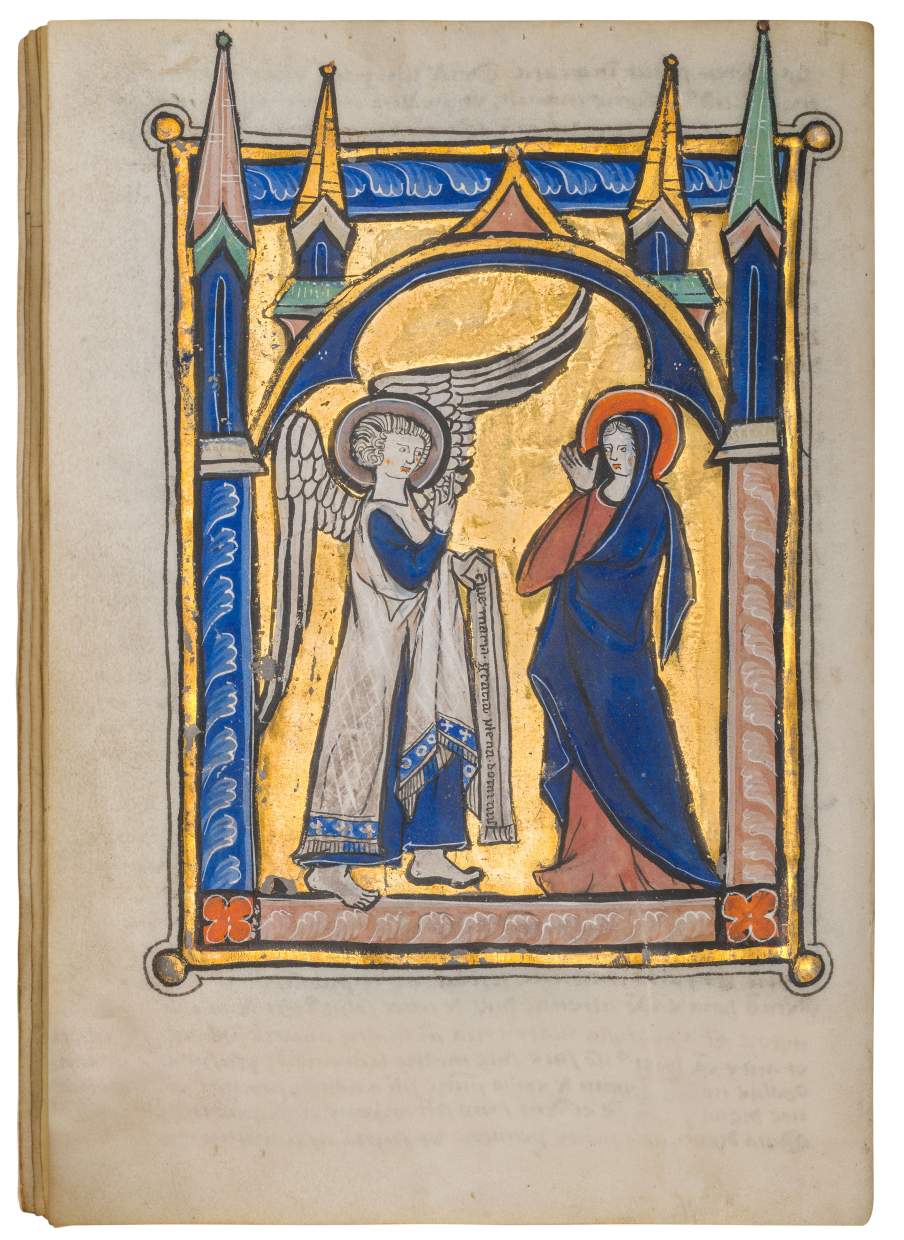 Close
1
/
12












Fantastic Psalter Inspired by New Franciscan Zeal
workshop of the Franciscan Master of Bruges
,
Flanders, Bruges
,
c. 1255-1260
Made in Bruges for use in nearby Ghent, this Psalter is decorated with ten lively, rural occupations in the calendar, five marvellous, full-page miniatures with abundant use of gold leaf, and nine large, historiated initials. The illuminator's hand can as yet be verified in five other Psalter manuscripts. Since the Franciscan order is of great importance in all six books, the artist has been dubbed 'the Franciscan Master'.
Price on request.
%3Cdiv%20class%3D%22artist%22%3E%3Cspan%20class%3D%22artist%22%3E%3Cstrong%3Eworkshop%20of%20the%20Franciscan%20Master%20of%20Bruges%3C%2Fstrong%3E%3C%2Fspan%3E%3C%2Fdiv%3E%0D%3Cdiv%20class%3D%22title%22%3E%3Cem%3EFantastic%20Psalter%20Inspired%20by%20New%20Franciscan%20Zeal%3C%2Fem%3E%2C%20c.%201255-1260%3C%2Fdiv%3E%0D%3Cdiv%20class%3D%22medium%22%3EIlluminated%20manuscript%20on%20vellum.%3C%2Fdiv%3E%0D%3Cdiv%20class%3D%22dimensions%22%3E158%20x%20106%20mm.%20%E2%80%93%20174%20leaves.%20With%209%20historiated%20initials%2C%2010%20calendar%20illustrations%2C%20and%205%20full-page%20miniatures.%3C%2Fdiv%3E
A fine early testimony to Franciscan spirituality in Flanders
Overview
This exquisite Psalter was inspired by the fresh enthusiasm brought about by the new Franciscan order that settled in Bruges in 1221 and in Ghent in 1225 (when Francis was still alive). Franciscan friars were often religious instructors for pious women, namely members of Beguine communities. The book at hand could have served as a prayer book for a Beguine.
This stunning manuscript features five full-page miniatures on highly burnished gold ground: St. Francis and St. Clare, Annunciation, Nativity, Adoration of the Magi, and Crucifixion. The full-page miniatures all have the same layout and pictorial system: these are surrounded by a golden frame outlined in black and decorated with blue and pale mauve bands. Within this golden frame, the scene is set under a trefoil arch surmounted by a structure with two or four steeples, which rise beyond the frame, with the roofs in blue, gold, or emerald green.
The calendar is illustrated with the ten labours of the months placed in pointed frames. Nine historiated initials on gold grounds show seated prophets and serve as introductions for the Psalms.
The style, palette, and iconography of our manuscript correlates with a group of ten Psalter that have been named 'the apostle Psalters' since they all share illustrations of standing or seated figures of apostles in the historiated initials that introduce the respective Psalms.
Back to list