Artworks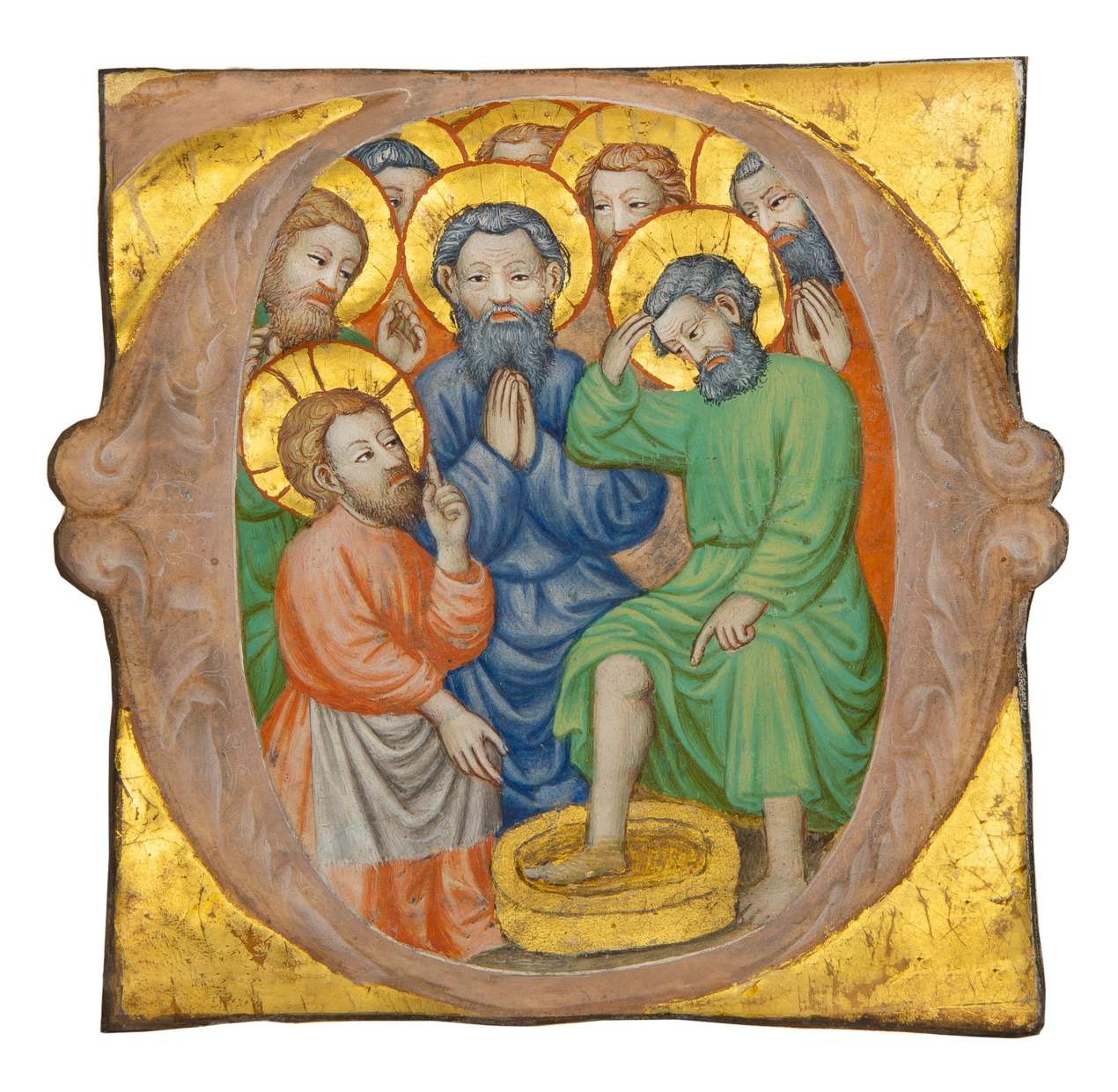 Close
1
/
1

Christ Washing his Apostles' Feet
The Master of the Brussels Initials, possibly Giovanni di fra' Silvestro (?)
,
Italy, Bologna
,
c. 1410-1420
Historiated initial D, vellum cutting from a Gradual (?), would have introduced either Domine tu mihi lavas pedes... (Lord, are you going to wash my feet; John 13:6) or Domine non tantum pedes meos... (You shall never wash my feet; John 13:8
CHF 33'000,- (VAT not included)
%3Cdiv%20class%3D%22artist%22%3E%3Cspan%20class%3D%22artist%22%3E%3Cstrong%3EThe%20Master%20of%20the%20Brussels%20Initials%2C%20possibly%20Giovanni%20di%20fra%E2%80%99%20Silvestro%20%28%3F%29%3C%2Fstrong%3E%3C%2Fspan%3E%3C%2Fdiv%3E%0D%3Cdiv%20class%3D%22title%22%3E%3Cem%3EChrist%20Washing%20his%20Apostles%E2%80%99%20Feet%3C%2Fem%3E%2C%20c.%201410-1420%3C%2Fdiv%3E%0D%3Cdiv%20class%3D%22medium%22%3ETempera%20and%20gold%20on%20vellum%3C%2Fdiv%3E%0D%3Cdiv%20class%3D%22dimensions%22%3EInitial%3A%20c.%20123%20x%20135%20mm%3C%2Fdiv%3E
Long-lost cutting rediscovered
Overview
This artful miniature is by the Master of the Brussels Initials (active c. 1390-1420), who began his career in the late 1300s and was most probably trained in Niccolò da Bologna's atelier. One of the most sought-after artists in Bologna during this time, his sobriquet originates from the fifteen historiated initials he painted for the famous Très belles heures de Bruxelles, a Book of Hours commissioned by Jean, Duke of Berry.
The two protagonists of the scene are placed in the foreground, Christ with unusually short blond hair, only recognisable by the Cross in his halo. The disciple whose feet he is about to wash must be Peter, as St. John's Gospel details his indignant protests at Christ's show of humility.
Back to list