Artworks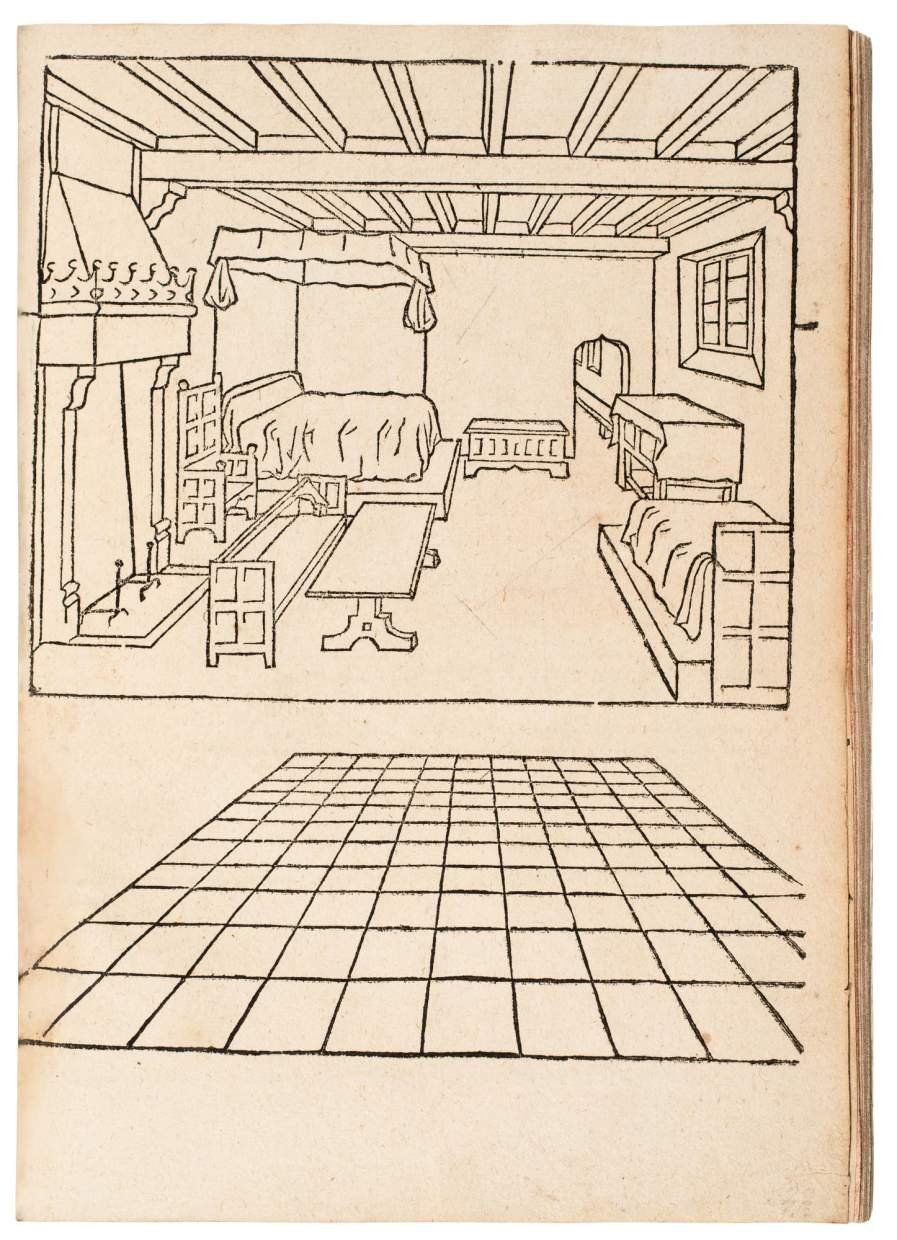 Close
1
/
5





First Printed Treatise on Perspective in its First German Edition
Jörg Glockendon
,
Nuremberg
,
J. Glockendon
,
1509
The first German treatise on perspective, this edition of Jean Pélerin's 'De artificiali perspectiva' brought precise artistic techniques to perspectival drawing, proving to be highly influential for subsequent artists. There are only six other copies of this book in public collections.
260'000.00 (VAT not included)
%3Cdiv%20class%3D%22artist%22%3E%3Cspan%20class%3D%22artist%22%3E%3Cstrong%3EJ%C3%B6rg%20Glockendon%3C%2Fstrong%3E%3C%2Fspan%3E%3C%2Fdiv%3E%0D%3Cdiv%20class%3D%22title%22%3E%3Cem%3EFirst%20Printed%20Treatise%20on%20Perspective%20in%20its%20First%20German%20Edition%3C%2Fem%3E%2C%201509%3C%2Fdiv%3E%0D%3Cdiv%20class%3D%22medium%22%3E40%20leaves%3A%20woodcut%20title%2C%201%20woodcut%20diagram%20in%20the%20text%2C%2037%20full-page%20woodcuts%20printed%20on%20one%20side%20only.%3C%2Fdiv%3E%0D%3Cdiv%20class%3D%22dimensions%22%3E270%20x%20180%20mm%3C%2Fdiv%3E
The first printed treatise on perspective and the first work on linear perspective outside Italy
Overview
Once owned by Prince Johann II of Liechtenstein, and more recently part of the Otto Schäfer collection, this is an incredibly rare early printed book with much to offer artists of every era.
Detailing the use of two distance points and a vanishing point for the first time in European art, Pélerin's treatise was created as an artist's manual. Although not an artist himself, this King's diplomat was involved in architectural projects at the cathedral of Toul in 1498, where he is likely to have developed his fascination with perspective.
This text is as unique as it is significant: the first book to be printed at Toul (1505), it appeared while the first Italian tracts on perspective were still in manuscript form. Pélerin's impressive eye for accuracy allowed him to create remarkably modern-feeling illustrations, the lines clean and sharp.
Read about other books like this in our blogpost, Perspectives of all times.

We are honoured to have been included in a special collection for Frieze Masters Viewing Room 2020 - read about it here.
Make sure to watch our video on persepectival art, which includes this item.
Back to list