Artworks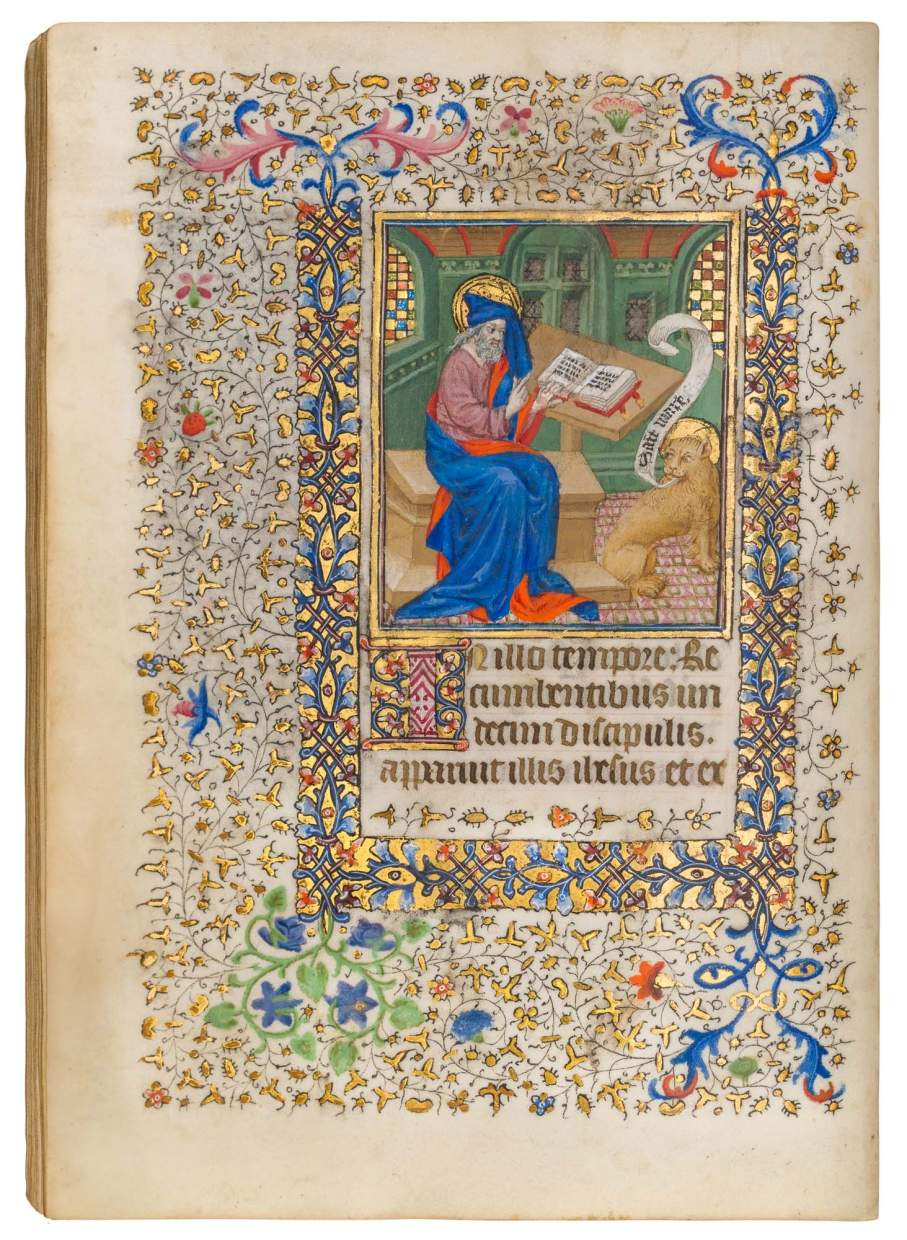 Close
1
/
8








Gallimard Book of Hours
Harvard Hannibal Master, the Talbot Master, and a third Parisian artist
,
France, Paris
,
1415-1425
This outstanding book was clearly made for the French capital. The calendar is a standard composite calendar with saints venerated in Paris; the Offices of the Virgin and the Dead are both written for Paris use. Three artists collaborated in the illustration: the Master of the Harvard Hannibal, the Talbot Master, and a third Parisian artist. There are inscriptions by an early (albeit not first) owner, Florentin Gallimar(d).
Price on request.
%3Cdiv%20class%3D%22artist%22%3E%3Cspan%20class%3D%22artist%22%3E%3Cstrong%3EHarvard%20Hannibal%20Master%2C%20the%20Talbot%20Master%2C%20and%20a%20third%20Parisian%20artist%3C%2Fstrong%3E%3C%2Fspan%3E%3C%2Fdiv%3E%0D%3Cdiv%20class%3D%22title%22%3E%3Cem%3EGallimard%20Book%20of%20Hours%3C%2Fem%3E%2C%201415-1425%3C%2Fdiv%3E%0D%3Cdiv%20class%3D%22medium%22%3EIlluminated%20manuscript%20on%20vellum.%3C%2Fdiv%3E%0D%3Cdiv%20class%3D%22dimensions%22%3E185%20x%20130%20mm.%20%E2%80%93%20242%20leaves.%20With%202%20historiated%20initials%20and%2022%20miniatures.%20Numerous%20initials%20in%20various%20sizes%20and%20line-fillings%20in%20gold%20alternately%20on%20blue%20and%20rose%20grounds%20some%20with%20ivy-leaf%20infills.%3C%2Fdiv%3E
Outstanding Parisian Book of Hours, illuminated by three hands
Overview
The illumination of this beautiful book is mainly executed by two hands. The first part, including the portraits of the Evangelists, all miniatures for the Office of the Virgin, and the Last Judgement, was executed by the Master of the Harvard Hannibal. This artist shows a profound interest in combining patterns of textiles, flooring tiles, and wall hangings so that his miniatures often give a tapestry-like impression. He is also fascinated by narration, which can be observed in numerous of his compositions.
The second part, with the Hours of the Cross and the Holy Ghost, was illuminated by the Talbot Master, active in Paris early in his career and later working in Rouen. The outstanding quality of his work in the manuscript at hand, however, as well as the collaboration with the Harvard Hannibal Master suggest that this manuscript was executed in the early years of his activity, and thus the book is best dated to the first quarter of the 15th century.
Three miniatures appear to be later additions by an artist who fits stylistically between François Barbier the Elder and the Coëtivy Master. These three images are St. Christopher, the Virgin and Child, and the Holy Trinity. The present manuscript likely remained unfinished and these miniatures were added some decades later around 1450.
Back to list