Artworks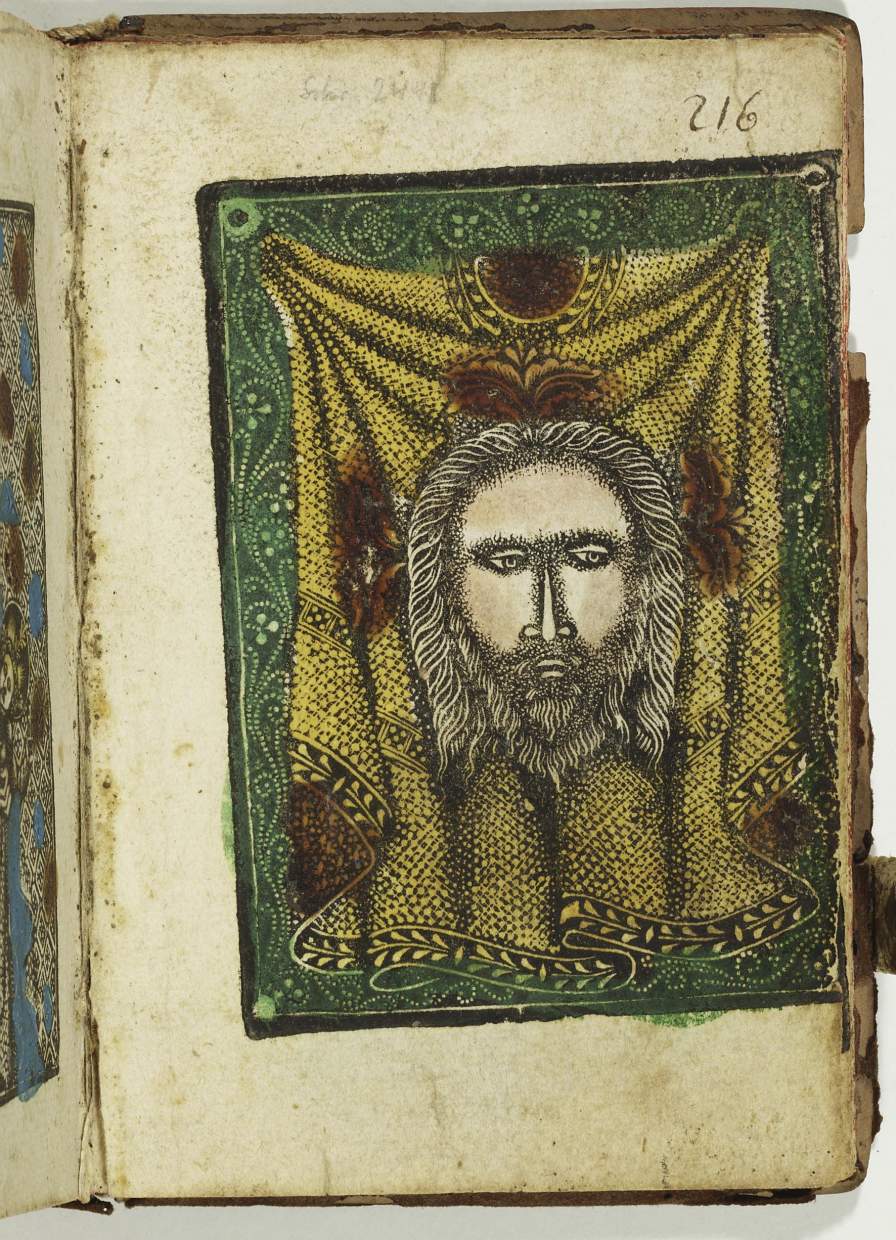 Close
1
/
6






German Prayerbook
Germany (Cologne?) and Tyrol, (Diocese of Brixen?)
,
1458
This small prayerbook contains a collection of German prayers and meditations. It was designed for personal use, perhaps in a nunnery. This hand-carried book shows sign of heavy use.
%3Cdiv%20class%3D%22title%22%3E%3Cem%3EGerman%20Prayerbook%3C%2Fem%3E%2C%201458%3C%2Fdiv%3E%0D%3Cdiv%20class%3D%22medium%22%3EIllustrated%20manuscript%20in%20German%20on%20paper.%3C%2Fdiv%3E%0D%3Cdiv%20class%3D%22dimensions%22%3E138%20x%2094%20mm.%20%E2%80%93%20221%20leaves.%204%20metalcuts%20of%20saints%2C%20finished%20in%20contemporary%20colour.%3C%2Fdiv%3E
Highly Miscellaneous Collection of Prayers and Meditations
Overview
This work has been sold.
The longer prayer cycles in this manuscript include the layman's prayers for mass under the Brixen Bishop Ulrich Putsch, the Office of the Virgin, penitential psalms, the litany and vigil for the dead, the Pater Noster, as well as suffrages. In between the prayers there are short texts, among them an exegesis of the Decalogue, catalogues of virtues and sins, and of the Apostolicum, as well as spiritual meditations, such as an exhortation attributed to "pruder perchtolt" (Berthold von Regensburg). The prayer cycle attributed to Bishop Ulrich II (1427-1437) points to an origin in the diocese of Brixen, corroborated by mentions of three local patron saints (Albuin, Ingenuin and Kassian).
This manuscript was written and decorated by a single scribe who carried out the work carefully, but non-professionally. The manuscript is dated 1458 on two pages. At the end of the manuscript, there are four leaves with hand-colored metalcuts of saints. Metalcuts are one of the earliest and rarest media for printed illustrations, renowned for their beauty and delicacy. They were commonly used to embellish books, either integrated into the text, or pasted down to decorate the interior of bindings.
The metalcut of the Holy Face is the source of the closely copied metalcut which appeared in the type-printed Bavarian editions of the Leiden Christi, and it was likely used in the Italian Passione di Cristo as well.
This work is now in the collection of the Princeton University Library.
Back to list